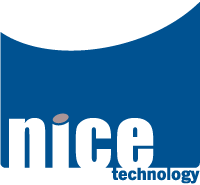 nice technology
nice technology is Hadley Rich's technology consulting company from Timaru, in the central South Island of New Zealand.
we do free software
We spend a lot of time working with open source software;
Linux, Docker, K8S

Application architecture, design & development, DevSecOps

Python, Javascript, C, Go

Open Source VoIP

Open Source Database Servers inc. Postgres, Redis, NoSQL)

Embedded electronics design and development

Networking and security including WAN, VPN Overlay Networks

Open Source Home Automation

Sensor Networks, Industrial Automation Design, PLC Interfacing

Audio Visual integration and programming

BCP/DR planning, avoiding vendor lock in
If you'd like to chat to us about doing some work then please feel free to drop us a line.
If you want to contact us for whatever reason feel free to on the details below;
email

info@nice.net.nz (Don't spam us)
*Note: No longer afilliated with nicegear (domain is gone and now appears to be clickbait).